When Corinna was asked why she is on fire for creating natural perfumes, the answer immediately came from the bottom of her heart, "Because I'm sensitive!"
What are the disadvantages of synthetic perfume?
Two examples about the effect of synthetic perfume in everyday life. You have certainly experienced both situations yourself:
Synthetic perfume in elevator
Let's talk about the classic situation: You're in the elevator of a department store. A person – wrapped in a strong-smelling perfume cloud – joins them. On the next floor, the person gets off, but the entire elevator continues to smell intensely of that scent – how do you feel? You realize: the scent dominates the person and his entire environment right along with it.
The embrace with synthetic perfume
As part of a greeting, you get a hug, and afterwards your clothes smell for hours after the perfume your counterpart wore. Quite a few people would not refuse the hug for social reasons, but still feel exposed to the smell afterwards.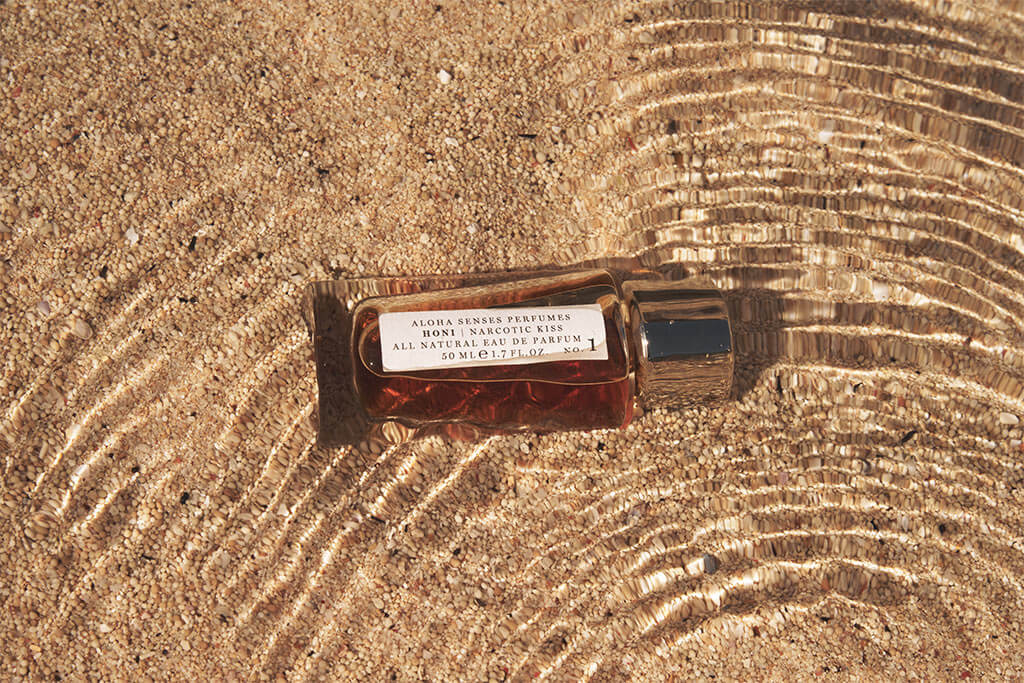 What to do?
Easier than introducing new rules in society would be to offer more natural perfumes! This is because your sense of smell is directly connected to your emotional center, and smells subliminally trigger feelings. How about foregoing cheap, synthetically produced fragrances in favor of naturalness, health, sustainability, social responsibility and higher-quality ingredients? Especially if the price is right anyway?
The more sensitive you are, the more intensely scents resonate within you. With this described background, after a decade of working and creating natural body sprays, we have now turned to the sensual art of natural perfumery.
What are the advantages of natural perfume?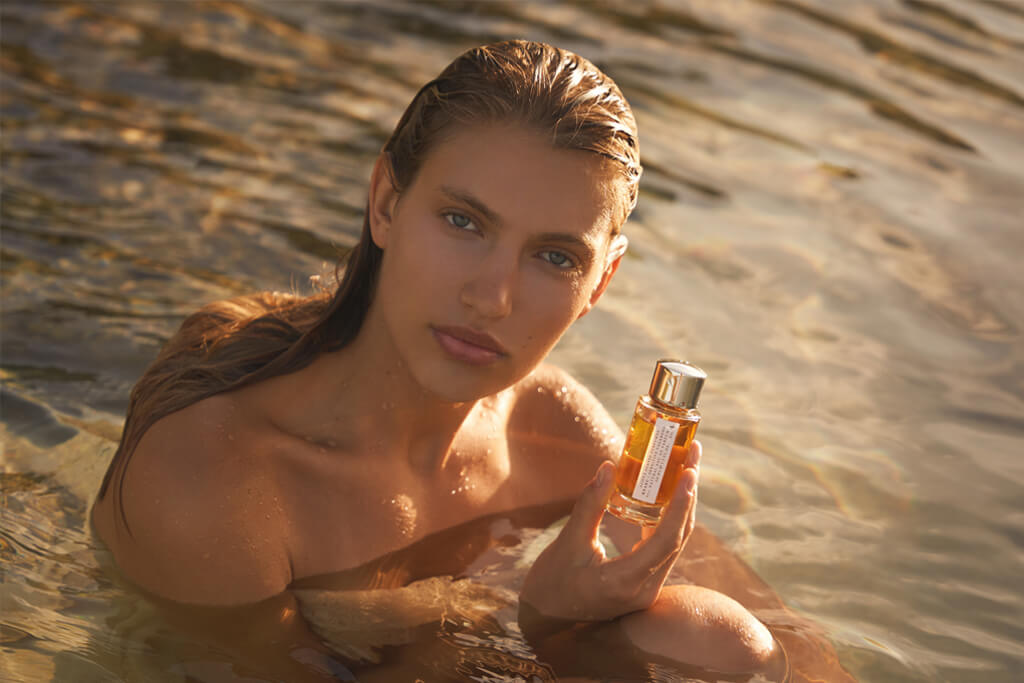 Are you wearing a scent or is the scent wearing you?
As also described in our FAQ: Synthetic fragrances are made from raw materials of chemistry. The production is extremely cheap in comparison. In addition, the synthetic perfume later smells nearly the same on any skin. You do not experience individuality in your interaction with the perfume.
We at Aloha Senses say: The fragrance carries you.

Genuine natural perfumes consist of purely natural fragrances obtained through various manufacturing processes (e.g. steam distillation). These are of plant and animal origin – they include essential oils, absoluets, resins, balsams, CO2 extracts and tinctures. The extraction of natural essences is much more expensive and they are not used in this way in the "mass market".
Individuality through natural fragrance with natural perfume
In addition, an all-natural perfume later smells unique on each skin because the natural, living fragrances interact with your skin. You experience and smell your individuality in an interaction with the natural perfume.
At Aloha Senses, we say: you wear the fragrance.
Natural perfume unfolds on your skin through a combination of your own pheromones with the smell of its natural ingredients – that's why natural perfume smells different and individual on every skin. The fact that your personal touch remains behind the scenes is, for example, fundamentally important when choosing a partner.
We all know subliminally if we can "smell" someone
We all know subliminally whether we can "smell" someone or not. Synthetic ingredients in perfume, on the other hand, drown out their own individual scent and thus subvert a natural ordering principle. Because if you can't perceive the other person's individual pheromones and don't know what they really smell like, you can make a huge mistake in your choice of partner when accepting or rejecting.
Our fragrances can also help reduce stress, improve sleep, and increase self-confidence and physical and cognitive performance. The 100% botanical extracts in our fragrances support you in creating a true connection to the original plants and flowers, and thus connect deeply with yourself through scent as well. So treat yourself to a daily dose of natural self-love!
Because I am sensitive!
Synthetic perfume from the laboratory always smells the same. In contrast, we at Aloha Senses believe that individual fragrance development on one's own skin is individual and exciting. Very many people just do not know the connections described here.
Now you may understand our statement at the top in a wider context: why do we create natural perfume in our Aloha Senses Olfactory Lab? Because each of us can say about himself: "Because I am sensitive!". Are you perhaps also someone who subliminally perceives a lot?