Aloha Senses Natural Perfumes | Publications and Expert Interviews
Parfüm-Entwicklerin lädt zu Workshops in ihr Kieler Duft-Atelier
Corinna Kuhnert is a perfumer, but her specially created perfumes do not smell like the Baltic Sea. For 15 years, the studied architect has been collecting natural fragrances from all over the world and over time has built up a fragrance database with precious natural essences such as real vanilla or ambergris. Now, together with her husband Jörn, she has developed her own perfume line, Aloha Senses Perfumes. At her workshops in Kiel's fragrance studio, you can learn how to compose a perfume.
---
Perfumer Corinna Kuhnert and partner Jörn Klaas on First
Watch our report starting at minute 29:20!
---
Kiel-based start-up develops fragrances:
Couple wants to conquer the world with niche perfumes
---
The world's FIRST ever publication fully dedicated to sustainable luxury
Eau de Parfum No. 1 – HONI | Narcotic Kiss
---
ALOHA SENSES PERFUMES | Interview Corinna Kuhnert | Natural Perfume
---
The trade magazine for the perfumery industry
---
Eau de Parfum No. 5 – NOE NOE | Grounded Serenity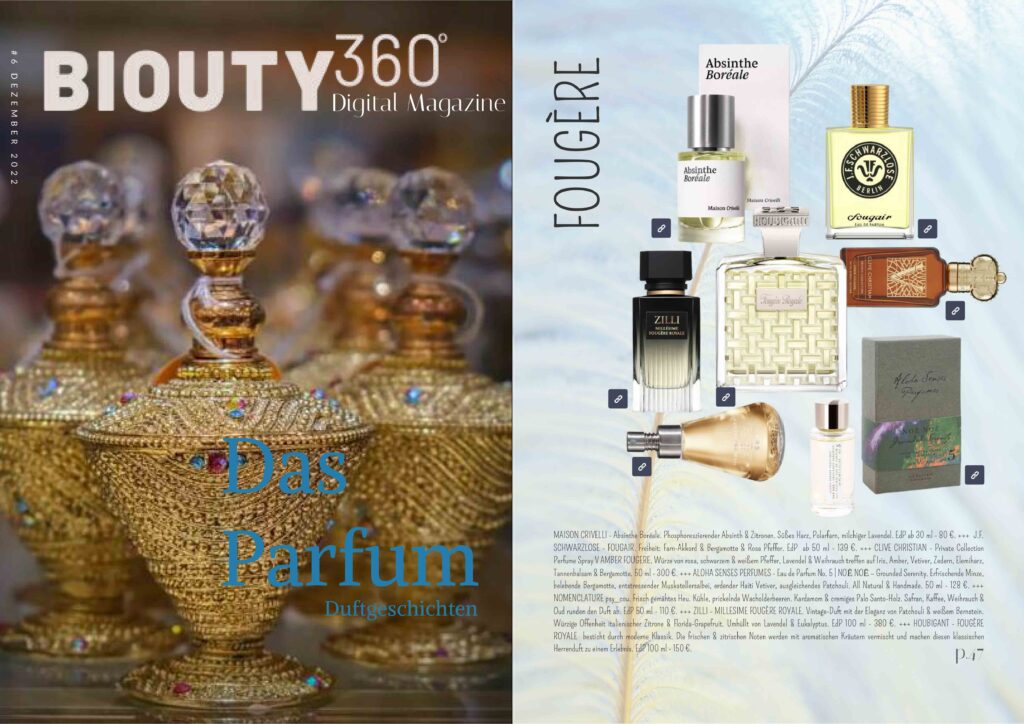 ---
Eau de Parfum No. 3 – MANA | Luxurious Glow
---
Experts interview with natural perfumer Corinna Kuhnert
---
Aloha Senses Natural Perfumes in Julia's well-known Beauty Briefing
Blog by Julia Keith: "There is a new addition in the field of natural fragrances to report: At the digital Vivaness trade show 2021, I met the two founders – Corinna Kuhnert and Jörn Klaas – of the still very young brand Aloha Senses from Kiel. Both are globetrotters and feel closely connected to the Hawai'ian philosophy of life. Their perfumes are meant to bring the Aloha spirit into our everyday lives as well. Corinna is the "nose" in the team, she created the six different natural perfumes from natural fragrances. She completed her training with renowned natural perfumer Mandy Aftel of Aftelier in the USA.
In my Discovery Set from Aloha Senses (press sample) are the spicy-rosy fragrance 'AMBER', then the perfume 'HONI' which reminds me of Lokum, the creamy-exotic-floral-watery 'LANI', the minty patchouli vetiver scent, NOĒ NOĒ' and the soft yet refreshing citrus jasmine scent 'MANA'. Big compliment for 'KEANU', a fresh, gently woody scent that eventually leads into warm tobacco notes. The fragrance is named after the Hawaiian wind Keanu, which blows from the sea into the mountains of Hawai'i in the evening."
---
Happinez – Mindstyle Magazine | "The Song of the Flowers
Flowers and their scents for natural perfumes
Travelogue about the spirit of Hawai'i, Corinna and her flower essences
---
---